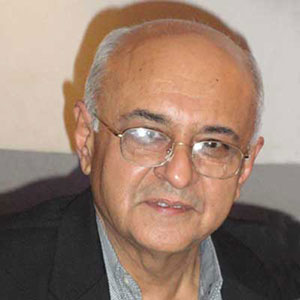 Amit Khanna
Chief — advisory board
Amit Khanna is a triple National-Award-winning film lyricist-producer. A core member of Dev Anand's production house, he has served as the executive producer of seven Hindi movies under its banner in the 70s and 80s. As a lyricist he has penned over 400 songs. He has co-authored several books including Encyclopædia Britannica's Encyclopedia of Bollywood, and is now documenting the History of Indian Media & Entertainment. He has been named by 'Time', 'Newsweek', 'Hollywood Reporter', and 'Variety' as one of the global leaders of TV and film, and is credited with coining the term "Bollywood".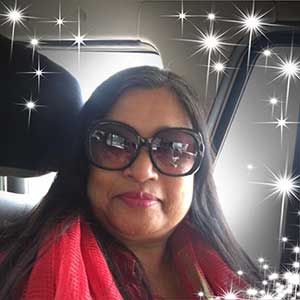 Monita Borgohain
Member — advisory board
Monita Borgohain is the festival director of the Guwahati International Film Festival; director of the Bhupen Hazarika Regional Government Film and Television Institute; secretary of the Jyoti Chitraban Film Studio, Govt. of Assam; and joint secretary to the Govt. of Assam (cultural affairs dept.). Additionally, she is a film producer. She has served on the jury of the Chalachitram National Film Festival and the Kautik International Film Festival.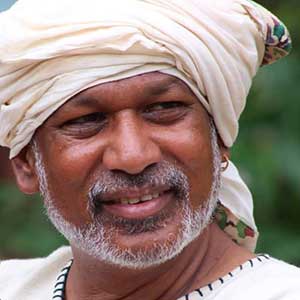 Dnyanesh Moghe
Member — advisory board
Dnyanesh Moghe is a film critic /academician /director /producer, theatre actor /director, and former committee-member/curator of the Goa Marathi Film Festival (GMFF). His film Digant was nominated at IFFI and MAMI, and played on Doordarshan for 3 years. He has served thrice on the jury of the Kolhapur International Film Festival and twice on the jury of the National Film Awards. Presently, he is on the Mumbai censor board, and is an EC member of the Entertainment Society of Goa (ESG) and the Goa chapter of the Indian Council for Cultural Relations (ICCR, Govt. of India).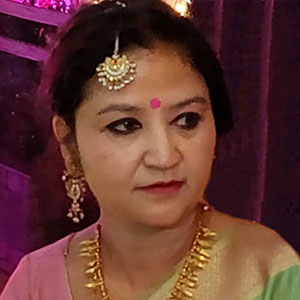 Shalini Shah
Preview committee member
Shalini Shah is the CEO of Akriti Productions & a National Award winner. She assisted Saeed Akhtar Mirza on his National Award winning film 'Naseem', before getting into TV serials, and making newsreels such as Uchalia Tribe for Films Division. She has served on the jury of IFFI and the National Awards.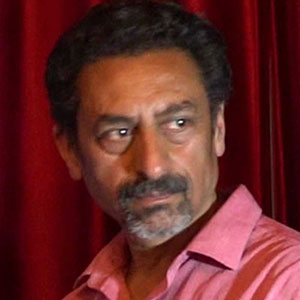 Rajesh Shah
Preview committee member
Rajesh Shah is an FTII product in cinematography with degrees in science and law & an MBA. He has been the chief assistant cameraman of Naseem, Kabhi Pass Kabhi Fail, Choo Lenge Akash, Foto, Ek Hasina Thi, Johnny Gaddar, Naina, Lage Raho Munna Bhai, 3 Idiots, & Ek Choti Si Love Story.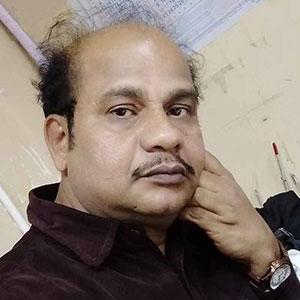 Somanth Mondal
Preview committee member
Somnath Mondal is the Audio Visual Officer at the Information Education Communication Division of the Government of West Bengal. He is a batch of 1992 FTII alumni specializing in Sound. His documentary script on a dying music instrument won the Best Screenplay Award at CNFF.
Want to be a part of the festival?
We would be happy to meet you if you wish to be associated with the Chicago International Indie Film Festival in any way. Simply drop us a mail, and we'll immediately get back to you.
Official Venues
Anu Hall is one of the official venues of the first edition. We would also like to do a parallel screening at a school or university campus.
Organizations
If you have a trust or society with similar values, maybe we could do something together.
Sponsors
An arts event can be a great place to exhibit your brand.
Student volunteers
If you're new to the world of films and would like some great exposure. An international film festival is a great place to start.
Festival director
Amrit Pritam is a sound designer who works closely with Resul Pookutty. Awards received: National Film Award, Apsara Producers Award, and a Golden Reel from the Motion Picture Sound Editors, USA. He's a member of the Academy of Motion Picture Arts and Sciences.
Library Cards
Mauris blandit aliquet elit, eget tincidunt nibh pulvinar a. Vestibulum ante ipsum primis in faucibus orci luctus et ultrices posuere cubili
Search Tools
Mauris blandit aliquet elit, eget tincidunt nibh pulvinar a. Vestibulum ante ipsum primis in faucibus orci luctus et ultrices posuere cubili
Equipment & Space Usage
Mauris blandit aliquet elit, eget tincidunt nibh pulvinar a. Vestibulum ante ipsum primis in faucibus orci luctus et ultrices posuere cubili